Drive to Thrive Atlanta - Teen School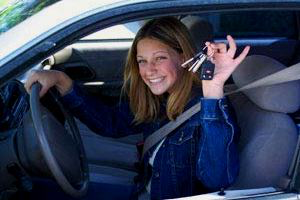 Duration: 7 Hours (approx.)
Location: Dawsonville, GA
Product code: AMP-002
We at Atlanta Motorsports Park feel strongly about the
safety of our young people—especially when they get behind the wheel of a car
for the first time. We've made it our mission to do our part to reduce traffic
accidents among teenagers, which is why we're proud to announce the AMP Street
Smarts Driving School available to all teens.
This driving program is aimed at drivers of all ages who
need a more comprehensive and hands-on driving instructor. Our program consists
of Drivers ages 15-19. We are giving drivers of all ages and backgrounds the
opportunity to sharpen their driving skills, refine their handling, and learn
how to navigate their vehicle under a wide variety of treacherous road
conditions.
In addition, the expert and professional driving instructors
at AMP Street Smarts Driving School will emphasize greater "street and spatial
awareness," giving you the survival skills that will save your life when you need
them the most.
The AMP Street Smarts Driving School Young Drivers program
includes the following:


Driving basics


Importance of vision


Cornering – understeer and oversteer


Braking


Proactive vs. reactive


Effects of weight transfer


Driver courtesy


Safe following distance
The AMP Street Smarts Driving School pledges to raise
awareness about the risks and dangers of unsafe driving, providing teens with a
solid foundation on the tools and skills necessary to reduce risky driving and
promote safe, defensive driving to teens of all ages.
The AMP Street Smarts Teen Driving School resides at the
Atlanta Motorsports Park facility in Dawsonville, Georgia. We will utilize the
Paddock area as well as our Driver Development Center.
Sign your teenager up for AMP Street Smarts
Driving School, equipping your child with the skills and knowledge required for
safer driving and giving you the peace of mind every parent deserves.
Wavier: http://atlantamotorsportspark.com/wp-content/uploads/2016/03/Teen-Driving-waiver.pdf
Rental Agreement: http://atlantamotorsportspark.com/wp-content/uploads/2016/03/AMP-Vehicle-Rental-Agreement-2016.pdf
------------------------------------------------------------------------------------------

FAQ - Frequently Asked Question's
Below are answers to common questions about the program.
• How long is the AMP Street Smarts Teen Driving Program?
This is a one-day class. (8:30 am to 4:00 pm)
• What time should we arrive?
Check in opens at 8:30 am, and class starts at 9:00 am
• How often do you hold the Teen Driving School?
Yearly, one Saturday, twice per month
•What is the curriculum for the program?
• Driving Exercises
In a controlled environment, teens get behind the wheel of a new BMW 3 Series and experience a wide range of driving conditions. AMP driving instructors are in the vehicle with the teens giving immediate feedback on safety precautions and vehicle handling corrections as students respond to real-world scenarios.
• Skid Control
We will use our cutting edge skid pad to teach them skid control.
• "Ice Hill"
We will use our first of its kind "Ice Hill" to demonstrate real world, reactionary scenarios where by remote control we can "pop" up water jets for them to avoid on a polished slick surface; similar to that of a car, child or object, "springing" up before you.
• Car Control
Learning vehicle dynamics help drivers safely maintain control of their car at all times and experience the importance of patience in the process of managing the load transfer of the vehicle.
• Accident Avoidance
Maneuvering vehicles through a series of courses simulating real-life road conditions, students learn what best to do in the event of an unexpected hazard.
• Braking
Teens learn effective ways to handle unexpected braking and panic stops before an accident occurs.
• Target Fixation
AMP driving instructors teach students to focus on where the vehicle needs to be rather than on the object they are trying to avoid.
•Is there a cost for the AMP Street Smarts Teen Driving Program?
Yes, $295.00 per student
•Where is the Teen Driving Program located?
All programs will be held only at Atlanta Motorsports Park in Dawsonville, GA 30534.
•Is there a limit to the number of students per class?
Yes. The maximum number of students per class is 25. We've found that this give each student the adequate amount of time behind the wheel.
•Is there an age requirement?
The AMP Streets Smarts Teen Driving Program is available to either Leaner's Permit or Licensed drivers, ages 15 to 17.
•Is there a pre-requisite for attending the class?
Yes. Each student must have the minimum allowed by the State Motors Vehicle Department where they are licensed.
• Student's minimum age is 15 years old. Must have 25 hours of basic driving experience (behind the wheel) with a parent of guardian.
• Must be permitted for a minimum of 6 months prior to registering for AMP Street Smarts Teen Driving.
•Does my parent need to attend the class with me?
No. We only require parents or guardians to check you into the class. We are open to them attending for breakfast, getting to know the instructors but once the class has started, we ask that they wait in our member's clubhouse. At the end of the day, we will allow students to demonstrate techniques to parents during ride-a-longs.
•Do I need a waiver signed by my parents?
Yes. All minor students MUST have a waiver signed by their parent or guardian. All minors will be asked to sign a separate waiver as well. The Parent/Guardian must deliver the signed waivers in person or the waiver must be notarized prior to being presented at the school.
• What do I need to bring for my Teenager?
1. Copy of Drivers Permit
2. Copy of Insurance Card
3. Signed Waiver (no need to have notarized if teen is accompanied by Parent.)
4. Signed Rental Agreement
• Do "race car" drivers teach the classes?
Absolutely not! The AMP Street Smart Driving Instructor's are experienced in different driving programs and driving education schools. This program is not about racing and will not teach any techniques regarding racing.
• Does the Street Smarts Teen Driving Program provide vehicles to use in the class?
Yes. Students will have the ability to drive new 2017 BMW 330i vehicles provided by BMW NA.
• Does the AMP Street Smarts Teen Driving Program provide certificates for discounted insurance?
Each student will receive a certificate of completion.
• Does AMP Street Smart Teen Driving provide food for my teen?
Yes, lite breakfast and a good lunch for all students.
• Can I Cancel after I register or receive a refund?
Refunds will not be issued for cancellations within 48 hours before class or no shows.
www.AtlantaMotorsportsPark.com